This post and the photos within it may contain affiliate links. If you purchase something through the link, I may receive a commission at no cost to you. Read my disclosure for more info.
A Two Cool party is just the theme for the coolest toddler's birthday celebration!
My last baby turned two (last year, I'm just getting around to sharing this! He's almost three!)
It's so bittersweet letting go of the baby phase and moving into toddlerhood.
We are starting to purge our home, clearing out space for big kid toys and video games, instead of baby. It's bittersweet for sure as we move into this next phase with three boys.
Two Cool Party Ideas
As I was thinking of party themes, I kept coming back to this Two Cool Party theme. Being that his birthday is at the end of May and we were heading into warmer months, I envisioned a cool color scheme and lots of sunglasses.
What you'll love about this Party:
Read on for all of the fun Two Cool birthday party details and shop the printables to recreate your own party. Printables will be available for purchase soon!
This post and the photos within it may contain affiliate links. If you purchase something through the link, I may receive a commission at no cost to you. 
Two Cool Decor Ideas
I knew that I wanted to do something a little over the top for his second birthday, after his first social-distancing quarantine party theme.
So a big balloon garland and DIY backdrop were on my mind to make a big colorful statement.
Balloon garlands aren't going out of style any time soon. For this garland, I had balloons in a variety of sizes.
I purchased the balloons on Etsy from GoGo Glam Co. You'll need the balloons in both 5″ and 11″ sizes in the following colors:
Use an electric balloon pump for the larger balloons to save your lungs and pump these up fast! Then use fishing line to assemble.
Handy tip: Read the instructions
You'll notice I didn't use a lot of the 5″ balloons because I didn't read the instructions and have a manual balloon tip on hand. The electric balloon pump doesn't have enough force to blow these up. I am now the proud owner of two!
To make the rest of the backdrop, I used this black and white paper roll from Oriental Trading. This 3 piece backdrop would also work.
Then I saved a large piece of cardboard from a shipping box and covered it in poster paper that I picked up from the dollar store. I also trimmed the edge of the cardboard with matching yellow duct tape.
Using my Silhouette Cameo (or Cricut), I used the "print and cut" feature to cut out my letters. You could also cut it out directly on the cardstock color of your choice.
Two Cool Party Sweets and Treats
My life changed when I tried Crumbl cookies for the first time at this party! Have you had the pleasure to try this deliciousness?
I learned about them from my coworkers who were swooning about them in South Carolina and Florida. I thought there was no way they would have one near me so imagine my surprise when I saw they had a location in my hometown!
So we picked up a party pack and the rest is history.
Everyone was loving on the Crumbl cookies so we didn't even cut the cake! But we ate it the next day. Isn't it so cute?
Once again I went to my trusted Target Bakery and brought in a printout of the invite and they matched it perfectly! I'm seriously impressed with how it came out.
To wash everything down I displayed bottles of water and juice boxes for the kids with adorable custom printables.
Two Cool Birthday Table Setting
We set up a folding table and covered it in a complementary black and white outdoor table covering.
I love these black and white chevron dinner plates with dessert plates that add a pop of color on top. Napkins and forks in the party colors round out the look, alongside coordinating cups and straws.
For a centerpiece I took a mason jar and filled it with yellow tissue paper. I attached some printables to straws and stuck them in for a super easy and inexpensive decor piece.
Extra plates, forks, and napkins were set up alongside the dessert table.
We did have a full menu at this party, but the food was set out later and I didn't take photos of it. Real parties can be hard to set up, take photos, and be ready for guests to arrive!
Love these party details? Shop the decor from retailers such as Etsy, Oriental Trading, and Amazon. Some items may be discontinued since the time of this posting.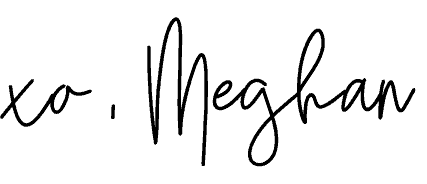 If you like what you see, please COMMENT, PIN, SHARE, or TWEET! I'd appreciate the love!
More Kids Birthday Parties
Looking for other great birthday party ideas for kids? Check out some of our favorite parties!