This post and the photos within it may contain Amazon or other affiliate links. If you purchase something through the link, I may receive a small commission at no extra charge to you.
It's time to rev up your engines and crash on over for a Monster Truck Birthday Bash. This Monster Truck birthday is full of fun printables and party ideas for a crashing good time.
I'm so excited to finally share my little man's third birthday party from last Fall, a Monster Truck Birthday Party, which we referred to as "Everett Jam," and was inspired by his love for all things cars and trucks.
This boy will rarely allow me to put him in a dinosaur shirt, which was the obsession of his older brother and of course what all of our hand-me-downs are made up of.
Nope! Cars and trucks only.
I guess I don't have to worry about having to repeat a theme and throw another dinosaur birthday party! Ha!
Monster Truck Birthday Party
First things first, I started with defining my color scheme and creating the first few printables for the party.
I paired black, yellow, silver/gray, white, blue, and green. The colors are fresh and fun!
What you'll love about this party:
This post may contain affiliate links, which means if you make a purchase from my link I may make a small commission at no cost to you. For more information, visit my disclosures page.
Monster Truck Birthday Dessert Table
For the dessert table, I used my console table in our living room, which the front door steps right into.
Large backdrops work really well on this wall so I had a huge 36×48″ poster printed out at Vista Print that called out the party theme, "Everett Jam."
I used 3M command strips to hang the print, making this very easy to install (you might need an extra set of hands to position it).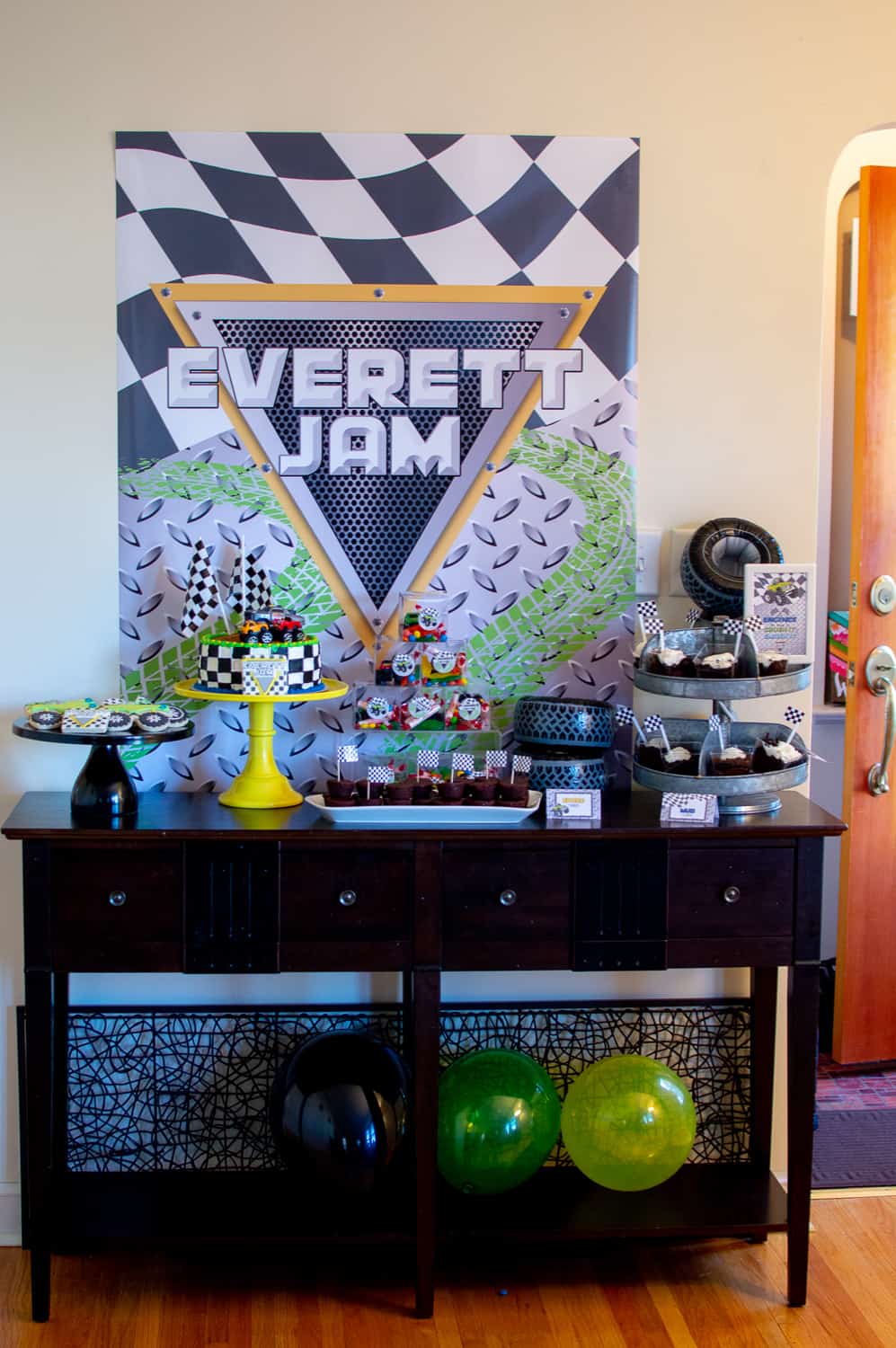 I didn't go overboard on the decor accents as I wanted the dessert itself to shine.
Food Tent Cards and a small sign add the final touch to the decor.
Monster Truck Birthday Cake
The cake was such a hit with our party guests.
I brought my vision for it to Target Bakery and had them create the checkered racing flag on the side with a little mud pit top.
With the help from the birthday boy, we then sunk in some monster trucks and racing flags on the top.
The sugar cookie was a cute little addition to the front of the cake. I love the "Everett Jam" logo. More on those in a bit.
The cake is displayed on a bright and durable yellow cake stand.
I purchased the tabletop supplies from Sprinkles & Confetti: plates, napkins, forks and cups. Jackie sourced a great selection of Monster Jam party supplies that met my budget.
Custom Monster Truck Sugar Cookies
These cookies were so perfectly detailed from The Polka Dot Cookie, a local Twin Cities Baker (now relocated to Southern California), who also provided custom cookies for my "Rosé and IPA Before the Big Day" wedding shower.
I shared some of the Monster Truck party printables and Kelly took it from there.
Spare Tires and "Mud Cups" Pudding Dessert
To complete the dessert offerings, I picked up some round mini brownies and made some mud cups with chocolate pudding, crushed oreos, and whipped cream topping.
These mini square appetizer bowls and the mini checkered spoons made the mud cup desserts look so cute and were a great party portion size!
Monster Truck Party Favors
I don't always have party favors, but when I found these cute little pull back monster trucks at Oriental Trading, I thought it would be fun to pair them with some candy in a little take-home favor box.
This clear favor box was the perfect size and easy to decorate with some custom stickers I had printed at Vista Print.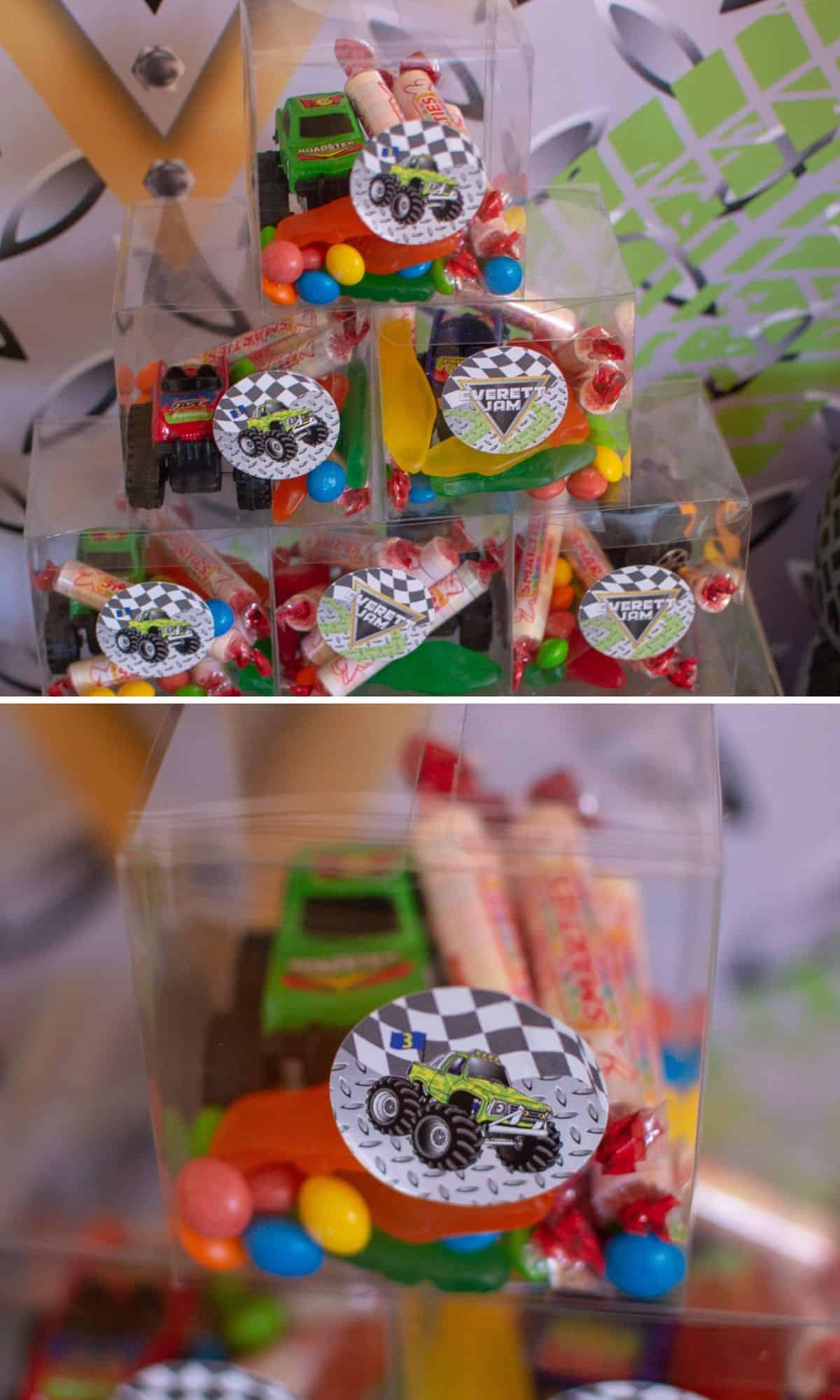 Monster Truck Birthday Food Table
For the second area of decorations, which was the food table in our dining room, I started by creating a DIY backdrop using Dollar Tree plastic table cloths that I cut into strips.
Then I added in a balloon garland and another oversized party printable.
Purchase the Printables
I "shopped" our home and gathered up a bunch of monster trucks and Hot Wheels, which I used as party decor throughout the event.
This simple centerpiece took only minutes to create. In fact, I let the birthday boy help put it together by asking him to load up a small glass fish bowl with Hot Wheels cars.
We then placed some checkered flags in the bowl and topped it off with a monster truck.
Those Hot Wheels are about to get crushed!
A disposable blue table cloth and checkered racing flag table skirt complete the look, alongside a "Monster Munchies" printable sign.
Monster Truck Party Menu Ideas
All that crashing and crushing is sure to work up an appetite. These Monster Munchies were easy to serve and allowed me to focus on what I love most – the decor!
Earlier in the year I catered my oldest's Ninja Birthday from a Chinese restaurant, and I was determined to make the same choice for this party.
We decided on Jimmy Johns and ordered a platter of subs to do the heavy lifting, and added in some sides to round out the meal.
Here's the full "Monster Munchies" menu:
Jimmy Johns "Monster Subs"
Jimmy Johns Pickles
Selection of Chips (we could have ordered these from Jimmy Johns, but it was cheaper to pick up a mixed bag at the grocery store)
Veggie Tray (pre-cut of course!)
Nuts and Bolts (this party bite took the most effort, which my Mother-in-law took on; here's a recipe from Taste of Home)
Selection of olives
With the amount of people it was plenty of food and by hosting the party at an off hour (3 pm), I didn't stress if people weren't completely full (we did have leftovers so I think everyone got their fill).
To wash everything down, I served a non-alcoholic pineapple sparkling punch, which I served in my mason jar drink dispenser (similar). (I forgot to save the recipe I used!)
We had such a great time celebrating Everett's third birthday. Even though it's still months away, I can't wait to see what theme we pick for his fourth birthday!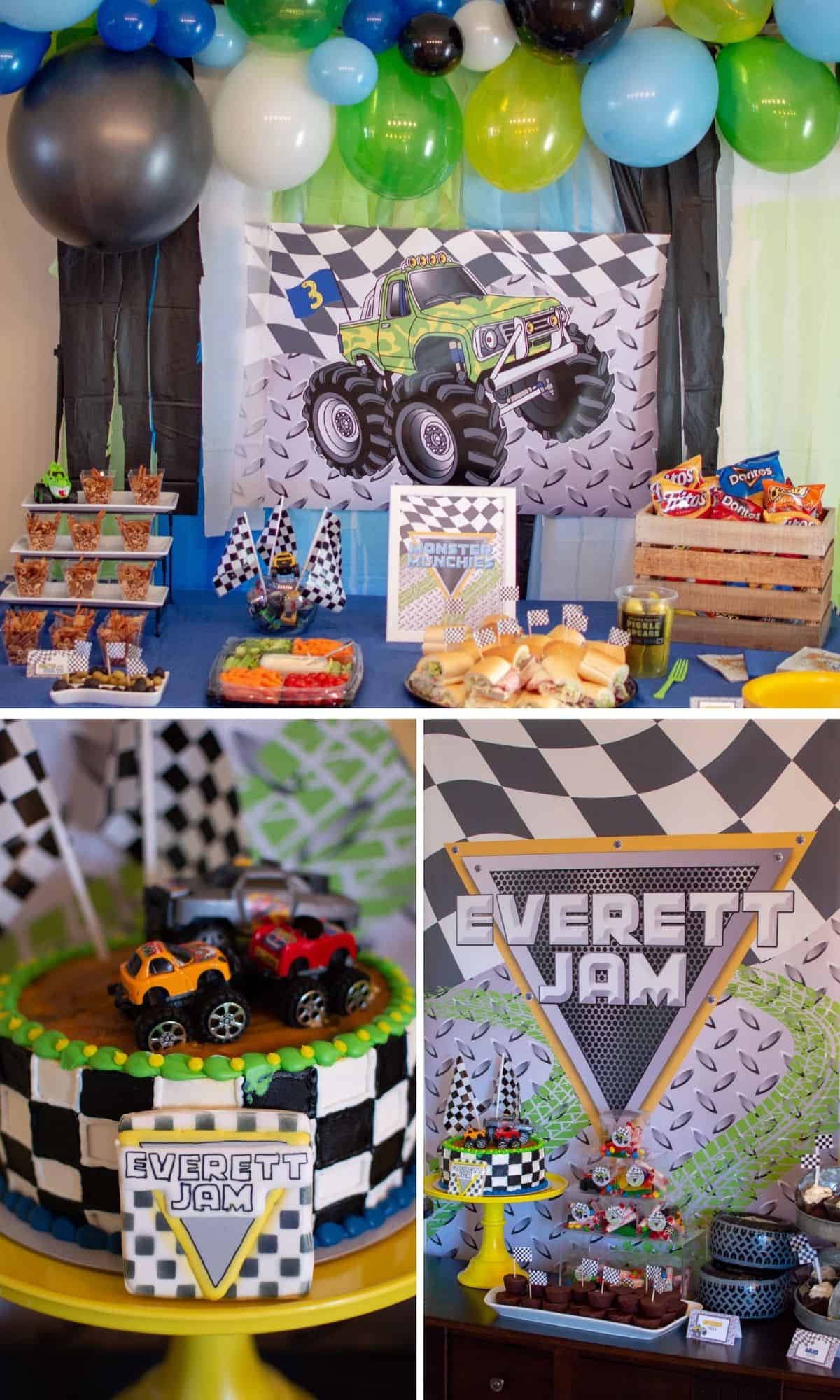 If you are looking for other fun birthday ideas, you might like this Lumberjack first birthday, this adorable puppy pawty, or this "Upgrade in Progress" Robot party.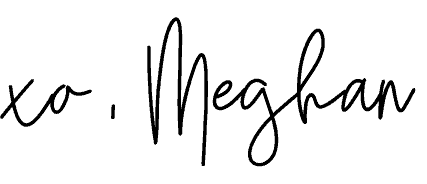 If you like what you see, please COMMENT, PIN, SHARE, or TWEET! I'd appreciate the love!