This post and the photos within it may contain Amazon or other affiliate links. If you purchase something through the link, I may receive a small commission at no extra charge to you.
This Monster Birthday Party is a whimsical gathering of adorable monsters that are as sweet as they are silly.
Step into our party where the term "monsters" takes on a whole new meaning – a party filled with enchanting giggles, fuzzy hugs, and endless smiles!
Welcome to this Monster Birthday Party where cute and cuddly creatures roam, and where the only thing they're here to scare away is any hint of boredom.
Join us in celebrating a whimsical gathering of adorable monsters that are as sweet as they are silly. Our party is crawling with the friendliest, silliest, and most delightfully colorful monsters you've ever seen.
What you'll love about this Party:
Read on for all of the fun Monster birthday party details and shop the printables to recreate your own party. Printables will be available for purchase soon!
Monster Birthday Party Ideas
Move over scary monsters and welcome all cute and silly monsters. This party is full of delightful monsters, a bright color scheme, and font fonts!
Picking a color scheme is one of my favorite parts of party planning and I had so much fun with this blue, red, mint, and yellow color palette, which is carried out throughout the decor and printables.
Starting with a light blue cloth backdrop and layered on some plastic tableclothes in yellow, red, mint, and blue in the upper right corner to try to recreate the squiggle design in the printables.
We held the party under our deck and I wasn't able to get photos taken until right before the party when the sun was in full force, hence the lines showing up in the photo.
A large, DIY party sign was so fun to make and is an inexpensive way to incorporate the theme into the backdrop.
I used a cutting machine to cut out individual letters. I actually first printed the letters on white cardstock as I wanted to get the colors exactly matched to the printables but you could use colored cardstock instead. I also cut out Owen's name in a fun font! I believe I used cardstock for this purpose rather than printing, as the thin letters would have.
Then I added a printable of a cute blue one-eyed monster with a party hat.
Printables do a lot of the heavy lifting to add elements of the theme into the party decor, like this party sign.
Monster Birthday Party Menu
If you've been around here for a while then you know I like to make the party menu as simple as possible.
For me, I rather focus my attention on decorating, though I still want to be sure that whatever I'm serving is tasty. This usually means catering.
Our local grocery store had a fun slider bar and I figured we'd give it a try. We were able to choose three different burger options and it came with toppings, cheese, condiments, and two sides. We chose fresh fruit and a potato salad.
A cute sign lets guests know all of the possible flavors. We had Burger Mignon, California Turkey, and Ground Chuck.
The burger bar was a ton of fun and so easy to set up.
I like to serve lots of fresh options too, so we had a tomato and cucumber salad and a veggie tray. We also served chips, pasta salad, popcorn, and of course a monster cake!
I love this Monster Munchies sign!
Party tip: Check your local grocer for catering options
Your local grocery store is a great option for affordable catering and often times they will have many different selections and themes to choose from, such as a pizza or pasta bar, Chinese buffet, taco bar, and more.
This Monster Popcorn snack mix was a big hit and was so tasty. We added mini marshmallows, M&Ms, and pretzels.
Be sure to add some colored candy melts and candy eyeballs. I love this Wilson assortment of candy eyeballs in multiple sizes.
Once again I didn't entirely plan out my cake order (Hello ADHD tax! IYKYK!) but thankfully I had seen multiple monster cakes around several local grocers and was able to find one in our color scheme. It was cute and the freshly minted three-year-old loved it so I call that a win!
Shop Party Table Supplies
Monster Birthday Table Setting
For the table, we kept it pretty simple so there was lots of room to squeeze in on our patio table.
Oriental Trading has a cute selection of Monster party supplies, like these Mini Monster Dinner Plates, Mini Monster Dessert Plates, and Mini Monster Luncheon Napkins.
For the centerpieces, I took mason jars and filled them with tissue paper. I stuck in the Monster photo props for a super easy and inexpensive decor piece. Unfortunately, the photo props are no longer available from Oriental Trading.
Love these party details? Shop the decor from Oriental Trading and Amazon. Some items may have been discontinued since the time of this posting.
Party Table Decor:
Monster Popcorn:
Table settings:
Printables: Coming Soon! Note, due to font licensing restrictions, some editable templates use a different font than shown in the photos from this party. Try the demo(s) to see the options available.
8×10″ Welcome Sign & Editable Sign Template
Popcorn Tags & Editable Tag Template
4×6″ Monster Munchies Sign & Editable Sign Template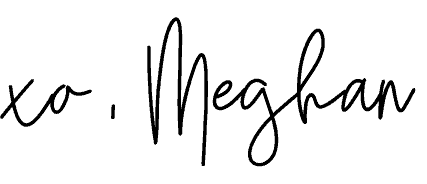 If you like what you see, please COMMENT, PIN, SHARE, or TWEET! I'd appreciate the love! 
More Kids Birthday Parties
Looking for other great birthday party ideas for kids? Check out some of our favorite parties!